All 100% Natural – no pesticides or any chemicals whatsoever.
AIDA Nursery is located in Solon, Ohio, just 20 minutes from Downtown Cleveland.  Our nursery not only sells unique organic fruit bushes and flowers, but we also provide tips to assist you with a better gardening experience.
We will teach you how to protect your plants from the deer, raccoons, rabbits, skunks, and moles that are commonly found within in the Cleveland area. Without breaking the bank, without using harmful chemicals, we have the all-natural way to keep your garden free of pests and make it flourish.
Plants that are offered at AIDA Nursery:
Organic Blackberry Bushes
Organic Raspberries (Red & Gold)
Wisteria Bushes
Organic Currant Bushes (Black, red, and white)
Organic Boysenberry
Aloe Vera
Clematis
Organic Elephant Garlic
Organic Elephant Garlic – $20.00 Per lb 
Elephant garlic (Allium ampeloprasum var. ampeloprasum) is a perennial plant belonging to the onion genus. It has a tall, solid, flowering stalk and broad, flat leaves. The flavor is milder than garlic and can be eaten raw in salads, roasted, or sauteed. Source: https://en.wikipedia.org/wiki/Elephant_garlic
Blackberry Bushes $25.00 Per Bush
Our Blackberry Bushes are unique, thornless, produce extra large berries and each plant harvests more than 15 pounds of all-natural blackberries per year.
Red & Gold Raspberry Bushes $25.00 Per Bush
The Raspberries are red and gold. They are large, very sweet,  and delicious.
Wisteria Bushes $25.00 Per Bush
Wisteria Bush – easy to grow , climbing flowering bushes with an elegant beautiful scent. 
Currant Bushes $25.00 Per Bush
Currant bushes – Currant bushes produce one of the healthiest berries with a lot of vitamins (antioxidants). They can be used to produce wines, jams,  and juices. They can be frozen for smoothies, pies, and more.
Organic Boysenberries $25.00 Per Bush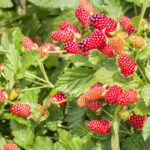 Boysenberries – Boysenberries are a cross between raspberries, loganberries, dewberries and blackberries. Boysenberry can be used to produce wines, jams, juices, eaten raw, mixed in smoothies and so much more.
Aloe Vera Plants $25.00 Per Plant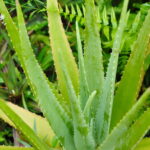 Aloe Vera Plants – The aloe vera plant has many health benefits and applications.
Clematis $25.00

Clematis – The perennial Clematis is a genus within the buttercup family. Also known as the "Queen of the Vines," producing most beautiful flowers.